Gengis and Einstein by Jessica Moyle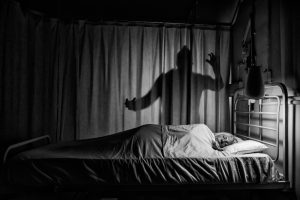 While She Sleeps by Gary Williamson
Ribblesdale Camera Club members took on and defeated a Spanish competitor, Torevieja Camera Club, in a 20 image challenge.
This friendly, but hotly contested, event occurs biennially as a result of local photographer, Raymond Greenwood, who has a foot in both camps. The UK is one of the more successful countries on the international stage and Ribblesdale fare well in the Lancashire and Cheshire Photographic Union, which itself is one of the strongest areas in the country.
Chairman Steve Proctor welcomed Nick Hilton, a well respected and recognised Warrington-based photographer, as the independent judge for the battle. The competition was well judged by Mr Hilton who gave scores for each entry along with critique and advice where it was appropriate, he even offered to judge the return leg in Spain as he expected that it would be warmer than our local autumnal weather.
The photographs on show were of a high quality and its fair to say that both clubs shared images that were even better than previous encounters. Ribblesdale fielded images by 13 of its members in the 20 image selection where each image was scored out of 20 points. The local club attained the seven highest scoring photographs featuring six different photographers in the course of amassing 322 points against 260 for the opposing team.
Congratulations go to Gary Williamson whose image, While She Sleeps was deservedly judged the best of the night by the judge. The evening was recorded so that it can be shared with Torevieja at one of their club nights over the winter period. This was an enjoyable evening which was well attended by the membership featuring some great images from home and abroad. The season continues with guest speakers, competitions and folios of prints at 7-30pm on Tuesday nights at Grindleton Pavilion. New members are always shown a warm welcome.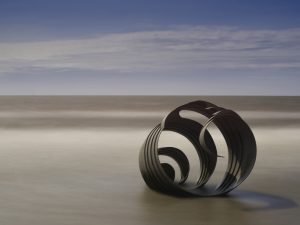 Mary's Shell by Pam Kent
Before The Downpour by Francine Critchley